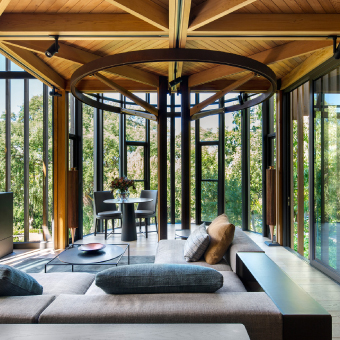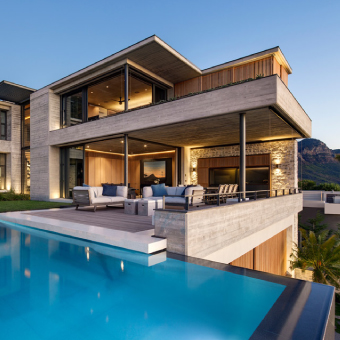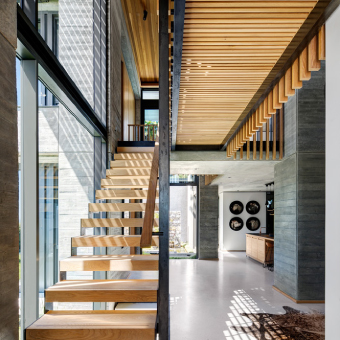 Malan Vorster Architecture Interior Design (Pty) Ltd is an architecture practice with a strong focus on design that provides an integrated professional service encompassing master planning, architecture, interior architecture, construction supervision and interior design.
The practice aspires to create works of architecture through inspiration, insight and integrity. Inspiration to rise above the act of mere building – to find architectural and spatial design solutions that will contribute to our profession's dialectical development. Insight into the design challenges at hand – whether conceptual, functional, budgetary or aesthetic. Integrity to conduct business with the best interests of our clients, society and the environment in mind.
The firm was founded in 2013 by Pieter Malan, Jan-Heyn Vorster and Pieter Bruwer.
The practice and partners are registered with the South African Council for the Architectural Profession (SACAP), the South African Institute of Architects (SAIA), and the Cape Institute of Architects (CIA). Services are underwritten by Professional Indemnity Insurers.
The firm employs the newest available technologies with regards to CAD production, environmental sustainability and innovation, whilst retaining a strong emphasis on suitable architectural expression and high quality interior spaces, finishes and fittings. The practice approaches the design of buildings in a holistic fashion, whereby the function and the interiors of buildings are considered in conjunction with their exterior appearance and form. The fusion of architectural and interior design expertise in the practice contributes positively towards the delivery of projects of the highest standard. Every aspect of a design is thought through and translated into construction drawings at the finest detail level possible – attention to detail can elevate the pragmatic and functional to the aesthetically admirable.
THE PRACTICE MANAGEMENT CONSISTS OF:
Pieter Malan, director, architect – B.Arch (UFS), Pr.Arch, MSAIA, MCIA
Jan-Heyn Vorster, director, interior architect – N.Dip Int Des (CPUT), B.Tech Art (TFS), PrArchDraught, MSAIA, MCIA
Peter Urry, director, architectural technologist & interior architect – C.S.Arch.T (CPUT), N.Dip Int Des (CPUT)
Noel Janse Van Rensburg, director, architect – M. Arch (UFS), Pr.Arch, MSAIA, MCIA